e-books
e-books
currently available at Amazon.com
Code 47 to BREV Force Trilogy

(see special limited time offer below)
HOW TO WRITE YOUR BOOK From An Idea to Your PUBLISHED STORY
TELL IT TO THE FUTURE - 1900 - 1930

FEATURED e-bOOK
"Code 47 to BREV Force"
| | | |
| --- | --- | --- |
| BOOK #1 | BOOK # 2 | BOOK # 3 |
| | | |
| CRACKO | QUIZMASTER & MIXMATCHER | CONTROLLER |
The theme of "Code 47 to BREV Force," though drenched in fantasy and fictional supposition, echoes the reality of our world today…a world where technology rules and evil seems to lurk everywhere. A world where our youth are targets– their beliefs and values, their family, friends and country are all being called into question. A world where everything these young people have been taught is being blown apart and brainwashing leaves them ready to give their lives for the enemy. That enemy knows exactly how to use their age, inexperience and doubts to recruit them, corrupt their minds and to build its army of followers.
In Cracko, the first of the BREV Force books, a new type of computer virus has invaded systems all over the world; especially those on college campuses, and where young people gather. Computer companies are having great difficulty coming up with any real time protection against the virus, but their bigger challenge is how to stop its holograms from materializing.
Controller, as it calls itself, is concentrating on our youth, tempting them with this new technology, while the holograms are conveying its message, using some form of brainwashing.
Overwhelming reports of armies of human followers are popping up on campuses all over the world. In Island Falls, freshman Brad and Evie Kane, are watching their friends being brain washed to blindly follow Controller and decide to do something about it.
They go to their parent's science lab to develop an antidote to Controller's mind control, but their experiment backfires-- and the results are something they didn't expect.
Enter now into the world of BREV Force and witness the ultimate battle of good and evil. Some will rise and some will fall, and some will become our super heroes, but in the process everything will change…and who wins in the end may be the answer to "R U the 1?"



CLICK HERE TO

READ Excerpts
or
Start Reading the trilogy Today
Click HERE to go to Amazon

"

Code 47 to BREV Force


But WAIT Code 47 to BREV FORCE

SPECIAL LIMITED TIME OFFER

Click HERE to GET e book FREE

________________________________________________________
OTHER e-books AVAILABLE
NOW AVAILABLE at Amazon
5th edition e-book titled,
"How To Write Your Book..."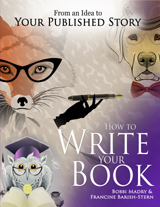 Whether you're an established writer or a beginner- "How To Write..." e-books will take you on a writing journey, From an Idea... to your Published Story.
Each e-book covers a different chapter in the writing process and takes you one step further to a finished manuscript.
The three guides on this journey accompany you from the beginning as they provide helpful tips, suggestions, and examples to help you move from one step to the next. Their expertise as a writer, an editor and a publisher is what gives the reader the ability to complete their work.
And these techniques have been proven in workshops and over the many years of experience of the authors, who are writers, editors and publishers.
So pack your bags and get ready for the writing journey of your life!
READ THIS REVIEW
If you are ready to begin writing a book, this entertaining book can help you get started and, more important, keep you on track to finish. You can only sell what you finish
.
John Kremer
http://www.bookmar
ket.com



Click the Titles below to go directly to Amazon



Here's the keys to your book!


GET STARTED WRITING NOW!

READ
"HOW TO WRITE YOUR BOOK..."
TODAY

or choose which volume you need


Book#1 Getting Started
Book #2 Writing on the Super Highway
Book#3
The Finish Line


_______________________________________________________
TELL IT TO THE FUTURE
i
s currently available at Amazon as an ebook

This first TELL IT TO THE FUTURE e-book covers the 1900's-1930's

remainder of decades 1940's - 2000 coming soon !


TELL IT TO THE FUTURE is a compilation of stories and events of the Twentieth Century
This first e-book covers the 1900's - 1930's and includes stories of immigrants first coming to this country, children adapting to the streets and the games they played and a love that must be put on hold as a soldier matches off to war.
The introduction to the decades also include important events that occurred, the sports and entertainment and so much detail to get you into the spirit of the time

Whether as a recollection of a time you lived - long gone by - or a desire to learn about the time - TELL IT TO THE FUTURE will paint a vivid picture - well worth viewing!
READ IT NOW!



Click on the title below to Go Directly to Amazon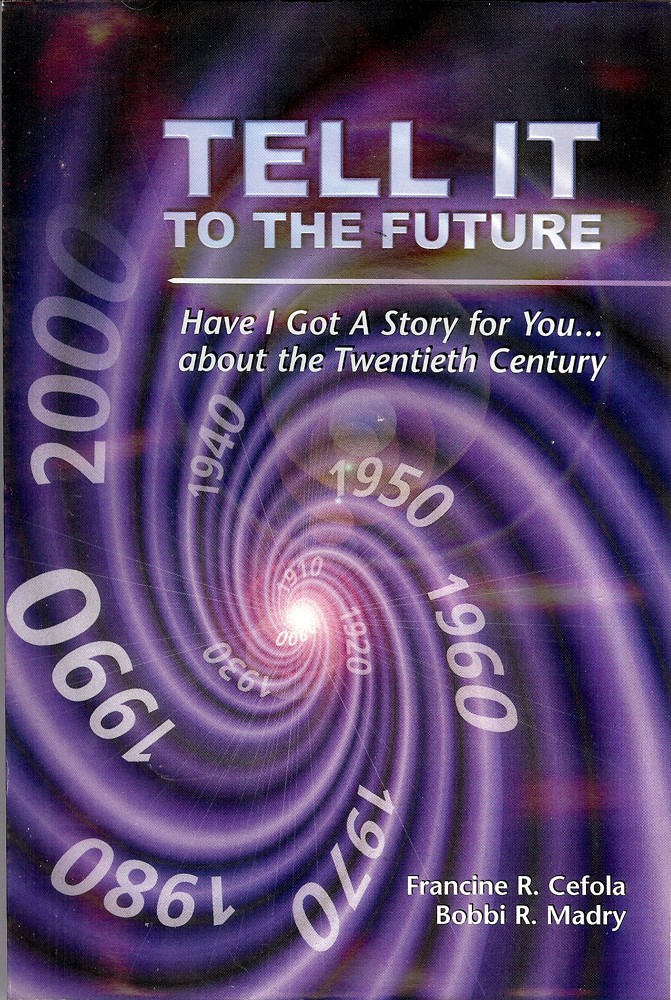 TELL IT TO THE FUTURE 1900's -1930's
____________________________________________________
Check Out Our Sister Companies:
Art on Gold
Glowarama
Greetings on Gold
Portraits on Gold
Foto-Jewelry
Photo Canvas
Photo Restoration
Many writers get their experience writing greeting  cards.  In 2002 the Write Source and Greetings on Gold joined together to help writers publish their poems and verse onto Elegant Goldtone Metal Greeting Cards.